Millenia Medical Staffing Offers The Best Benefits To Travel Nurses In California
Story by Milenia Medical Editor / June 22, 2016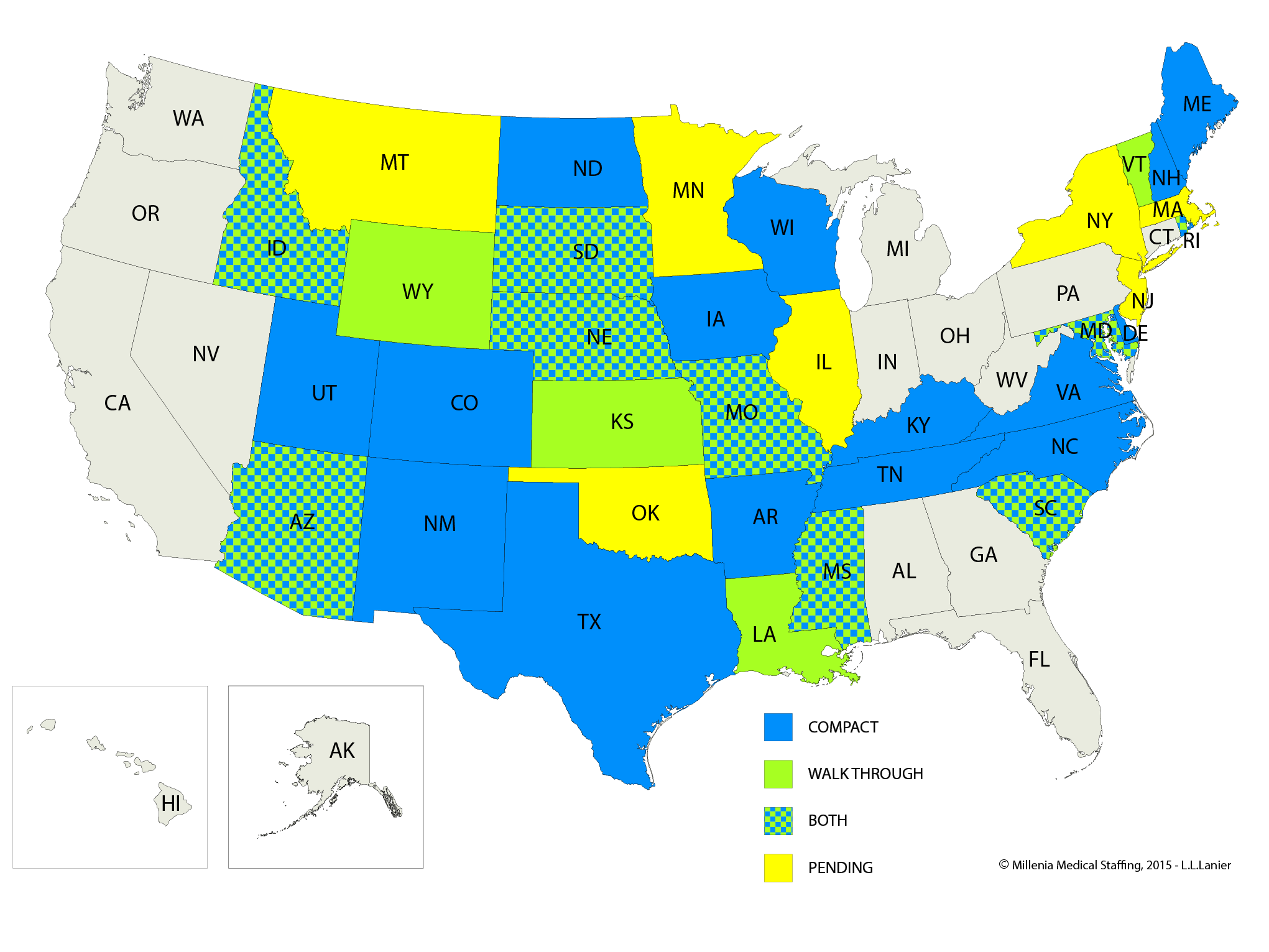 Millenia Medical Staffing is a Joint Commission Certified national travel staffing company. We have been staffing travel nurses in California and across the US since 1999. One of the great benefits with our contracts is that we offer 13 week travel assignments in hospitals all across the US, so if you can't find the right position in California, you may be able to find something elsewhere in the United States. Our travel assignments include short and long term contracts for RN's, LPN's and Certified Surgical Technicians (CST's).
Millenia's client facilities range from large teaching facilities in major cities to small community hospitals in rural settings. Millenia is an approved Federal Supply Vendor which allows our travelers to take assignments in Veteran Administration Hospitals, Military Facilities, Indian Health Service Clinics and Correctional Institutions throughout the United States. Apply for a travel nursing job in California with Millenia Medical Staffing today.
We offer extremely competitive benefits to our travel nurses. When you are looking for the right travel nursing job in California, the position, the schedule, and the benefits are all major considerations. Here are a few of the benefits that we offer:
– Top Pay Rates
– Customized Packages
– A National Recruiter of the Year for Last 3 years!
– Deluxe Private Housing
– Government and Civilian Contracts
– Lodging Per Diem
Weekly Payroll
Contact Millenia Medical today when you are ready to get apply to California travel nursing jobs. We will do our best to help you find the right position that will meet your needs, lifestyle, and schedule. Call us today at 888-686-6877.